IEEE R10 Subsection activities in the Year 2021
The first general meeting among the members was held on 14th February, 2021. The main agenda of the meeting was to discuss and nominate the office bearers of 2021 for the subsection. Four office bearers were nominated and endorsed by the members as given below:
Chair – Mr Kamal Kumar Chapagai, Lecturer
Vice Chair – Ms. Kezang Dema, Associate Lecturer 
Secretary - Mr. Manoj Chhetri, Associate Lecturer 
Treasurer - Mr. Namgey Tenzin, Associate Lecturer
1st International Conference on Science, Engineering and Technology (ICSciEnTec2020)
The 1st International Conference on Science, Engineering and Technology (ICSciEnTec2020) was held on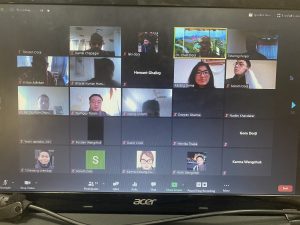 the 5th and 6th of February 2021 by the IEEE Bhutan Subsection with the center for renewal and sustainable energy development (CRSED) and Center for Disaster Risk Reduction and Community Development Studies (CDRRCDS). The conference was dedicated to the Birth anniversary of his royal highness the Gyalsey. The conference aimed to bring together researchers from different domains of science and engineering to share their research findings.
At its initial conception in 2019, the conference was planned to take place on 5th and 6th of February 2020 at College of Science and Technology. With interested participants registering from various institutions in Bhutan, Bangladesh, India, Nepal and Australia, the conference participants were prepared to depart from their station while the speakers and guests were invited. However, a week before the conference, international travel ban in Bhutan due to increasing cases of COVID-19 around the world withheld the progress of the conference.
Training on Arduino Toolkit for Engineers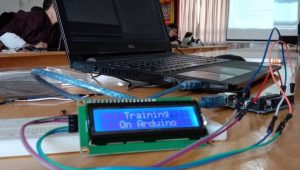 The College of Science and Technology had a three-day, (1st March-3rd March 2021), a training programme on using Arduino Uno, A microcontroller board used for various applications. The programme was coordinated by the Electronics and Communication Engineering Department, ECED, resourced by Dr. Kazuhiro Muramatsu, a faculty in ECED.
Twenty-five interested staff from various programmes signed up for the training.
Arduino Uno is a microcontroller board based on the ATmega328P.
Technology-based Business Idea competition
The first technology-based business idea competition was held in the college from 18th -20th December 2020. The event was the first of its kind being organized by the college on its own. The competition was designed to discover business opportunities for science and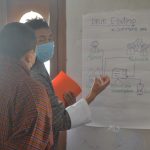 technological aspiring entrepreneurs in the College. The ideology was centered on action, innovation, and education, and community building.